Department of Physics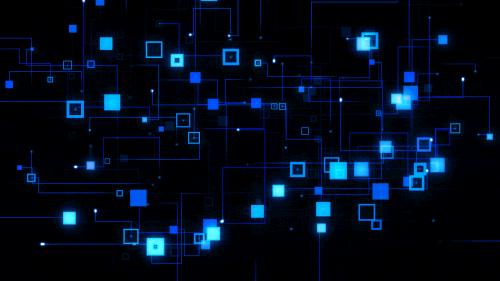 The three-year regular B.Sc. Physics degree course was started at Mary Matha Arts and Science College in 2014. Mathematics and Chemistry are subsidiary subjects. We offer Open-Course 'Joy Of star watching' and an add-on course, 'Certificate Course in Basic Electrical Training (CCBET)'. The strength of the B.Sc. course is 29. Students having high-scores in the science subjects at the Plus-Two level or equivalent are selected for this course. B.Sc. Physics aspirant needs to have basic knowledge of mathematical tools and techniques to pursue various courses in this programme.
B.Sc. Physics degree course offers students a solid scientific and technical foundation to promote them to build up vision in tackling problems and seeking solutions through the reformed outcome-based curriculum and syllabus. The B.Sc. Physics degree course will open up exciting higher studies/employment opportunities for students. The course offers essential knowledge in theoretical physics as well as practical knowledge to the students to apply it in real-life state of affairs. This course will give you an understanding of the fundamental theoretical and practical aspects of physics covering areas such as Mechanics, Electronics, Solid state physics, Optics, Thermodynamics, Relativity, Quantum mechanics, Electromagnetism, Spectroscopy, Particle Physics, Atomic & nuclear physics, Python programming, and Astrophysics.
In your third year, you'll carry out an extensive project work which will give you an insight into the behaviours of scientific research and hone your teamwork and organisational skills. Physics Department has a good research profile along with a number of international collaborations.
Research Publications
Sijo A. K, V. K Jha, L. Kaykan, D. P. Dutta (2020) Structure and cation distribution in superparamagnetic NiCrFeO4 nanoparticles using Mössbauer study, Journal of Magnetism and Magnetic Materials 497, 166047 https://doi.org/10.1016/j.jmmm.2019.166047 Impact factor: 2.683
L.Kaykan, Sijo A. K, A. Żywczak, Julia Mazurenko, K. Bandura (2020) Tailoring of structural and magnetic properties of nanosized lithium ferrites synthesized by sol-gel self-combustion method, Applied Nanoscience https://doi.org/10.1007/s13204-020-01413-y Impact factor: 3.583
L.S Kaykan, J. S Mazurenko, Sijo A. K, V. I. Makovysyn (2020) Structural properties of magnesium-substituted lithium ferrites, Applied Nanoscience https://doi.org/10.1007/s13204-020-01259-4 Impact factor: 3.583
V. K. Jha, Sijo A. K, S. N. Alam, M. Roy (2020) Effect of Nd Doping on Structural, Electrical, Thermal and Magnetic Properties of Multifunctional BiFeO3 Ceramics, Journal of Superconductivity and Novel Magnetism 33, 455–46, https://doi.org/10.1007/s10948-019-05206-5 Impact factor: 1.13
Sijo A. K, D. P. Dutta, (2018) Size-dependent magnetic and structural properties of CoCrFeO4 nano-powder prepared by solution self-combustion, Journal of Magnetism and Magnetic Materials 451 450-453 https://doi.org/10.1016/j.jmmm.2017.11.092 Impact factor: 2.683
Sijo A. K. (2018) Erratum to Influence of fuel-nitrate ratio on the structural and magnetic properties of Fe and Cr based spinels prepared by solution self-combustion method, Journal of Magnetism and Mag. Materials 458, 371, https://doi.org/10.1016/j.jmmm.2018.03.045 Impact factor: 2.683
Sijo A. K. (2017) Magnetic and structural properties of CoCrxFe2-xO4 spinels prepared by solution self-combustion method. Ceramics International, 43(2), 2288-2290, Impact factor: 3.45 https://doi.org/10.1016/j.ceramint.2016.11.010
Sijo A. K. (2017) Influence of fuel-nitrate ratio on the structural and magnetic properties of Fe and Cr based spinels prepared by solution self-combustion method, Journal of Magnetism and Magnetic Materials 441 672–677, https://doi.org/10.1016/j.jmmm.2017.06.060 Impact factor: 2.683
Sijo A. K, D. P. Dutta, M. Roy (2017), Dielectric study of CoCrFeO4 nano-powder prepared by solution self-combustion, Ceramic International, 43, 16915–16918, Impact factor: 3.45 https://doi.org/10.1016/j.ceramint.2017.09.093
Sijo A. K, D. P. Dutta, M. Roy, Sudheesh V. D. (2017). Magnetic and dielectric properties of NiCrFeO4 prepared by solution Self-combustion method, Materials Research Bulletin 94, 154–159. Impact factor : 3.355 https://doi.org/10.1016/j.materresbull.2017.05.062
Sijo A. K, N. Lakshmi, K. Venugopalan, D. P. Dutta, V. K. Jain, (2015). Effect of fuel to oxidizer ratio on structural and magnetic properties of ZnCrFeO4 nano-powder. Advanced Porous Materials, 2(3), 189-191 http://dx.doi.org/10.1166/apm.2014.1071
V Jain, N Lakshmi, VK Jain, Sijo A. K, K Venugopalan (2015) First principle calculation in FeCo over layer on GaAs substrate AIP Proc. http://dx.doi.org/10.1063/1.4917917
V K Jain, N Lakshmi, V Jain, Sijo A. K, K. Venugopalan, (2015) High energy ball milling study of Fe2MnSn Heusler alloy AIP Proc. http://dx.doi.org/10.1063/1.4918180
Sijo A. K (2018) Tailoring of the magnetic and structural properties of nano- sized ferrites - Recent Advances in Porous Ceramics http://mts.intechopen.com/articles/show/title/tailoring-of-the-magnetic-and-structural-properties-of-nanosized-ferrites ISBN:978-1-78923-653-8
Sijo A. K, V. Jain, N. Lakshmi1, K. Venugopalan, D P. Dutta Structural and Magnetic Properties of Nano-sized CoCrFeO4 Prepared by Self- Combustion Method. International Conference on Magnetic materials and Applications (ICMAGMA-2014)
VK Jain, V Jain, Sijo A. K, N. Lakshmi, K. Venugopalan, Electronic Structure of Fe2-x CoxVAl Heusler Alloy: A Ground State Calculation by GGA, International Conference on Magnetic materials and Applications (ICMAGMA-2014)
Sijo. A. K, Vishal Jain, N. Lakshmi1, K. Venugopalan, D. P. Dutta. Role of Fuel-Nitrate Ratio on Structural and Magnetic Properties of Fe and Cr based Spinels Prepared by Self- Combustion method. International Conference on Nano Science and Engineering Applications (ICONSEA-2014)
Sijo A. K, N. Lakshmi, V.Jain, D. P. Dutta, Variation in Structural and Magnetic Properties of Fe and Cr based Spinels with Fuel-Nitrate Ratio, International conference on Nanotechnology (ICNT-2015) ISBN 978-81-927756-2-3
Roona N., Arya. T.R., Sijo. A.K. et.al Synthesis of Nano-sized NiFe2O4 by Solution Combustion Method with different fuel to Oxidizer Ratio, First National Conference on Advanced Nanomaterials (CAN-2015) ISBN 978-81-931227-0-9
Certificate Course in Basic Electrical Training